So since someone has a birthday coming up, and also because I had so much fun making my last/first hat, I decided my next project would be a hat for Steve. I gave him a few choices of different patterns, of which he picked out this fine little number:


There's a yarn shop a hop, skip and a jump from the train station he picks me up at nightly, and so we stopped there on our way home early last week so he could pick out the color of yarn he wanted. Since it had to be of a certain "chunky" weight, the colors were a bit limited to choose from, but we actually found one
that looks very similar to the pattern: Addrienne Vittadini

Trina

in color 109. It's a mixture of 55% Merino Wool, 35% Microfiber, and 10% Cashmere. Super soft and stretchy!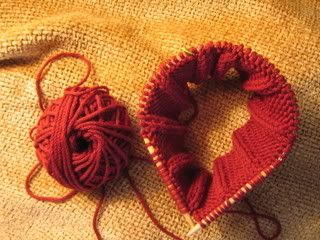 I'm a bit further along than the picture alludes to, since it was taken a few days ago, but not much. Yesterday I had to rip out about 2 1/2" because I accidentally K2 instead of P2. Taking the circular needles out and putting them back in was pretty difficult, but I got through it. I discovered one other tiny error long after I had started restitching....at which point I just decided the hell with it! It's good enough...anything else I find will just add a little bit of character!
Once I'm done with Steve's hat, I've picked one to make for yours truly. It is the Terry Matz Chevron Hat.


I found this divine blue and white variegated yarn to make it with: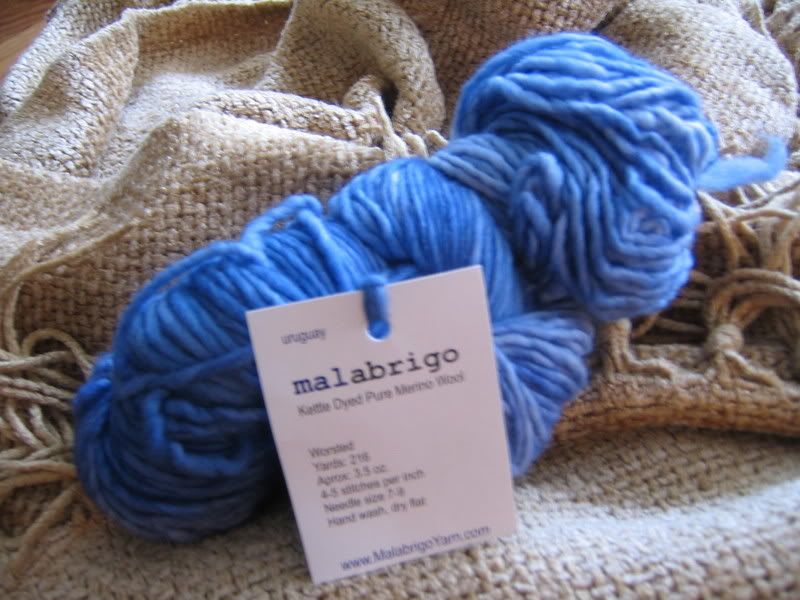 Stay tuned for pics of the completed noggin' covers!